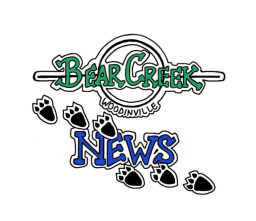 Mrs. Penrod's Awesome Updates:

During January and February, we are intentionally teaching ways of thinking about ourselves and our learning through the concept of:
RESILIENCE (January/February): The ability to bounce back from setbacks and frustrations and learn from them when they happen.
In my reading on resilience, I ran across this quote that has me thinking about the important partnership we have with you as we all teach resilience to our kiddos:
"The tried-and-true bike-riding analogy fits perfectly here: when you're learning to ride a bike you will fall, you will probably get scraped up a bit, and you might even have some scary close calls. But what is most important is that you get back on the bike and keep trying. You do not melt into a puddle of frustration and never ride again; you bounce back and get back on the bike again and again. Without resilience when learning something new, learning becomes next to impossible" (Mraz & Hertz, 2015, A Mindset for Learning, p. 33).
Both here and at home, we are all doing such important work as we highlight experiences for kids to "try-try-again."
Today Ms. Stockard and I had the amazing opportunity to recognize kiddos in several classes for the PAWS slips they are receiving. We are offering additional ways to recognize their PAWSitive choices through redeeming PAWS slips for experiences at school.
Have a wonderful weekend,
Stephanie


SELF (Social-Emotional-Leadership-Friendship) Update from Mrs. Yee:

We continue to talk about the importance of our breath in our mindfulness lessons. This time, we reviewed that paying attention to our breath helps to calm our thoughts and bodies and also to anchor us to the present moment. Because focusing on our breath can be difficult, we talked about visualizing both our IN BREATH and OUT breath to help with that. After a few examples (inbreath=squirrel running up a tree/outbreath=squirrel running down the tree, inbreath=climbing up a ladder/outbreath=going down a slide), students came up with their own visualization to use when they are having big feelings or scattered thoughts. They have drawn these and I have posted them on our bulletin board by the stairway. I hope to swap them out occasionally, as I have a drawing from all students!

Martin Luther King Assembly:

An assembly honoring the life and work of Martin Luther King Jr. will be held on Thursday, January 31st at 10:00am. Parents and the community are invited!

2019-20 Kindergarten Registration:
Kindergarten registration for the 2019-20 school year will begin Monday, January 28th. Registrations packets will be available in the office from 9am-3pm. A Kindergarten family open house will take place in June. Stay tuned for more details!

Upcoming Schedule Changes:

Monday, January 21 - No school in observance of MLK day
Monday, January 28 - No school (NFP will run on their regular schedule)
Friday, February 8 - 12:20pm release time for elementary conferences


Submit Your Pictures for the Yearbook/End-of-Year Slideshow:

Do you have photos to share for the Bear Creek yearbook or end-of-year slideshow? Please send them to Nicole in the office at https://mailfile.nsd.org/filedrop/nbrenengen@nsd.org


PTA Information:

Evening Parent Lecture - January 15th

Speaker Trudy Ludgwig

Join Bear Creek Elementary parents and area elementary parents next Tuesday for an evening with children's advocate and bestselling author, Trudy Ludwig at WHS! All adults are welcome. Opportunities like these are made possible with your Fund-A-Need grant from the school auction. Thank you!
Understanding Our Kids' Offline & Online Social World:
Friendships, Cliques & Power Plays
Tuesday, January 15th
7:00 – 8:15 pm
Woodinville High School
Adults only lecture
www.trudyludwig.com


Nominating Committee:

The Bear Creek PTA Board nominating committee is looking for individuals who are interested in joining the board for next year. Interested or have questions? Contact: Kate Dick katedick@comcast.net, Jamey Boschee boscheej@gmail.com
or Donna Gregoratto dmpowell@gmail.com

Missoula Children's Theater:

The Missoula Children's Theater will be coming to Bear Creek in March, but before they can come, we need to find a home stay close to school for the two directors. Can you help? Contact Kate Dick katedick@comcast.net if you can. Thanks!

Spelling Bee - January 19th:

What's the buzz?! The Spelling Bee will be held on Saturday, January 19th. We know the kids are busy at work learning new words and how to spell them. Keep up the G-R-E-A-T work!

Taste of Bear Creek - January 25th:

The 5th annual International Taste of Bear Creek is Friday January 25, 2019, 6:30-8:00 pm in the gym. Our Bear Creek Students and their families are invited to get together to share food and celebrate our wonderful culturally diverse community.
We are in need of VOLUNTEERS to host a food table. This involves preparing and bringing to the school food from your country/region of US to share, with the quantity of approximately 100 "tastes" (like Costco sized). This could be any type of savory food, dessert or drink. We have seen so many yummy possibilities over the past 4 years. The PTA provides the serving plates, forks, etc.
Please email with any questions or for further information to caedin@yahoo.com

Science Fair - March 15th:

Registration forms for the Bear Creek Science Fair on March 15th are in Friday Folders this week. The registration form is also attached to this Bear Creek Tracks email. Registration forms are due Wednesday, February 14th. Please turn the forms into your teacher or the front office. Project Boards ( 24" x 35") will be provided for each project once your registration forms are received. Need a hand deciding on a project?? You can check out this website for ideas: https://www.sciencebuddies.org/science-fair-projects/project-ideas. We will be holding (optional) project planning sessions during school to give students help with their projects. Dates to be announced. Questions can be sent to Lisa Benado at lisabe@gmail.com

WATCH D.O.G.S. & F.R.O.G.S. Spots for 2019 are still available!
Bear Creek Elementary WATCH D.O.G.S. & F.R.O.G.S. goal is to have at least one volunteer per week for the school year. Please use the link below to sign up for the week and day that works best with your schedule: https://tinyurl.com/y8z23e9l This is a great opportunity that your child will always remember. We are a year round program and there are plenty of spots Jan-June still available as well. To find out what kind of things you would be doing as a Watch D.O.G.S. and Bear Creek F.R.O.G.S. volunteer please visit the BCE PTA website at: http://bearcreekpta.org/Page/Programs/DogsFrogs Like & Follow @PTABearCreek on Facebook to stay connected and be informed of all the happenings of your PTA! https://m.facebook.com/PTABearCreek/